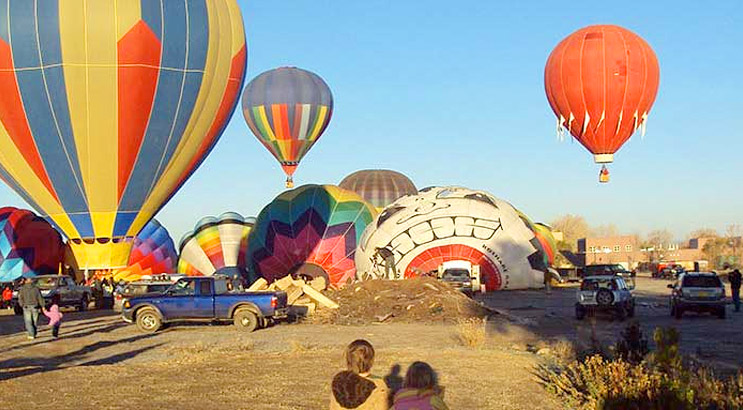 We could keep you entertained with a diverse schedule for two weeks….including down time in the hammock with a good book of course.  Want to explore?  We're here for you!
Each morning at breakfast, we'll check in with you and see what kind of adventure you're up for that day. Or maybe you're more inclined to a leisurely tour through the many inspiring Taos Art Galleries …whatever speed or interest you have, we love to share and help you. So we've outlined below just a few of our favorite sights and interests around the Taos area, and we'll fill you in on more details once you're here.
Sights and Museums
Starting your day off at the historic Taos Pueblo is a must. The Taos Pueblo Indians have continually inhabited this 4 story, 2 complex dwelling for over 1000 years; it's appropriately listed on the UN World Heritage Sights. This could be followed up with visits to several of the art and history Museum Association of Taos, the Rio Grande Gorge Bridge and a drive up to the Taos Ski Valley. These are the main sights, but of course there's the off the beaten path adventures…..ghost towns, sacred places, wineries, petroglyphs, winter ice cave, hidden ruins, Earthship tours, winter sledding places and much more.
There's much more on the Taos Vacation Guide and the Taos Chamber of Commerce.
Santa Fe Selection
Travel Guide & Concierge – Santa Fe Selection
Outdoor Recreation
We consider ourselves outdoor enthusiasts and welcome the chance to share this exciting realm with you. We'd like to tell you that downhill skiing at Taos Ski Valley or Angel Fire Resort is what many people come here for in the winter, but we can't leave out the other many wonderful sports here all year around. We have an intimate knowledge of hiking trails and will be happy to share. Here's a list of our recommended activities:
Cross Country Skiing – Enchanted Forest
Disc Golf – Two Gray Hares
Hot Springs – Ojo Caliente Mineral Springs
Rafting – Los Rios River Runners
Fishing – The Solitary Angler
Ballooning – Pueblo Balloon Company
Hiking – Carson National Forest
Rock Climbing – Mountain Skills
Star Gazing – Night Sky Adventures
Llama Trek – Wild Earth Llama Adventures
Cumbres & Toltec Scenic Railroad
Popular links include:
Local artist – Kit Lynch
Restaurant Guide
Essential Massage and Spa Therapies
Taos Center for the Arts
Wilder Nightingale Fine Arts
Singer/songwriter – Michael Hearne
Taos Toffee
Jewelry and bags – Leslie's Design's
The Image Alchemist – Patric Carter
Town of Taos
Realtor – Diane Enright at Prudential Taos Real Estate
Realtor – Taos Properties
Taos News
Taoslink.com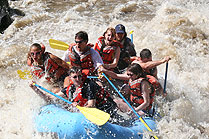 Photos, top to bottom: Taos Ski Valley, Pueblo Balloon Company, Wild Earth Llama Adventures, Rafting with Los Rios.