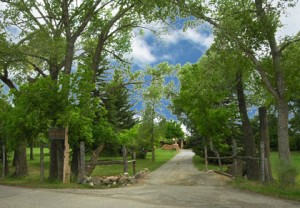 Check-in time is at 3pm; check-out is at 11am.  Prior arrangements must be made for exceptions,
For a multiple night stay, reservations must be confirmed with an advance deposit of half the total stay's balance.  The remainder on the account is due upon arrival and check-in.
For a one-night stay, full payment is due at time of reservation.
Confirmation letters are sent upon receipt of deposit payments.
We are a small inn and do not overbook.  If your plans change and you let us know at least 10 days before your scheduled arrival date, we will refund your despot minus a 10% processing fee.  Please check dates on reservation confirmations carefully.
Our rates are based on double occupancy.  Our rooms can accommodate two people very comfortably. Certain rooms can accommodate a third person by prior arrangement.  There is a $25.00 charge for any additional persons staying in the room.
Smoking is not permitted in any of our guest rooms and buildings.
During the December Holiday we will charge a deposit of half your entire stay on your credit card.  To cancel, please give us at least 30 days notice in order to receive your deposit back less a 10% processing fee.  If you cancel within 30 days of arrival, we will refund only the nights we are able to rebook your room, less a 10% processing fee.
You are responsible for your entire stay if you decide to leave early.
Pets are allowed only in some of our guest rooms.  A fee of $25 for one pet and $35 for two pets per stay will be charged.  We require that you keep your pet with you when leaving the property.  We love pets, as does our dog, Scout and cat, Layla!